Cruise Paradise Blog
The world of cruise holidays is an exciting one, with no end to the different experiences and adventures that can be had on cruise vacations. The Cruise Paradise blog is where we cover all the latest news, and the experiences to be had on our many
Caribbean Cruises
,
Mediterranean Cruises
, and
World Cruises
. Here on the Cruise Paradise Blog we regularly compile all sorts of useful cruise holiday related information. Whether you are looking for our top tips on what to pack for your cruise holiday and the various cruise related dos and don'ts or want to know more about a particular featured cruise ship, this is the cruise blog for you.
Here at Cruise Paradise Blog we like to add new entries to our
cruise holiday
blog feed on a regular basis. Be sure to bookmark us and come back and visit regularly to keep up to date with all of the latest cruise related news and info!
Tuesday, 21st Feb 2017
2018 - Cunard World Voyage - NOW IS the time to book - 75 Nights from €10299pp
Show/hide »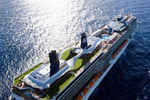 Monday, 26th Oct 2015
PICK Your cruise line............where do you begin?
Show/hide »
Tuesday, 23rd Jun 2015
Thursday, 6th Oct 2011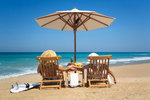 Wednesday, 22nd Jun 2011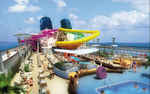 Monday, 13th Jun 2011
Sunday, 12th Jun 2011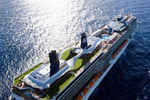 Monday, 30th May 2011
Monday, 30th May 2011